Recycling and Environmental Protection
Environmental Protection
CFC Gases
No CFC or HCFC blowing agents are used in the production of EPS foam. Only non-CFC materials are used during the manufacturing and recycling process. We maintain our advanced equipment to ensure full compliance with all California air quality standards.
No Glues or Resins
This means that there are no glues or resins that might poison the environment. Additional anti-static coating (as required) is a non-toxic soap-based solution.
Less Waste
EPS foam is made up of about 2% polystyrene and 98% air. Because the solid part of EPS is only about 2% of its volume, it is the clear energy and waste saving alternative over other packaging materials.
Polystyrene generates 46% less atmospheric waste, 42% less waterborne waste and uses up to 30% less energy than its paperboard equivalents. (Statistics from Society of Plastics Industry, Inc.)
High standards
TPI implements all city, county and California state waste water quality standards and recyclable trash separation.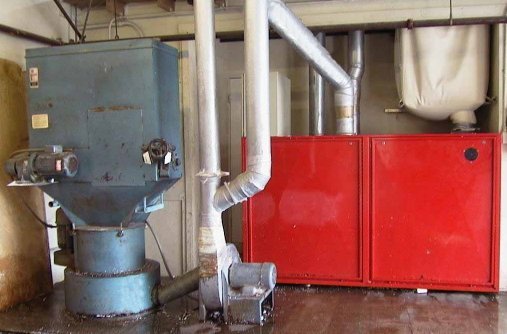 Active Recycling
All of Topper Plastics' molded EPS foam products contain recycled materials. After use, EPS foam may be recycled again into many products such as park benches, pots, office equipment, toys, video cassettes, and plastic packaging.
An area recycler of EPS foam for over 40 years, Topper Plastics Inc. accepts clean EPS foam packaging material for reuse on a daily basis. TPI maintains a modern recycling facility on site with 1,000 pounds per hour capacity for densification, dust separation and production reuse.
Active involvement
TPI is a U.S. EPA WasteWi$e program partner. We submit recycling and re-use goals as a program partner. (http://www.epa.gov/wastewise)
We also support the efforts of the Society of Plastics Industry, Inc., Expandable Polystyrene division and the Alliance of Foam Packaging Recyclers.