Why Mold With Topper Plastics
Topper Plastics Incorporated (TPI) has been operating in the San Gabriel Valley for 50 years manufacturing custom molded expandable polystyrene (EPS) foam products. Our reputation for quality products and custom service is our distinction from other molders.
TPI provides quality products and services for a diverse range of California, Arizona, Nevada and Mexico manufacturers, job shops and packaging industries.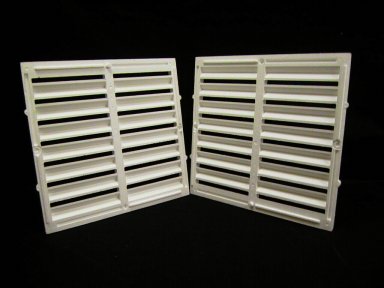 Quality Service
Experience
Beginning with experienced in-house packaging and molding design experts, TPI provides quality service through every stage of product development.
Contact
TPI customers enjoy direct contact with engineering, sales, quality control, and production. TPI is able to accommodate changes in scheduling and order requirements quickly and efficiently.
Capacity
TPI operates a three shift, 24 hour manufacturing facility with secondary support and monitoring equipment to insure rapid production turnaround. On site repair and maintenance services provide quick and complete service of customer tooling and production equipment.
Storage & Shipping
Spacious warehouse facilities and a well-maintained truck fleet provide added flexibility for customers' shipping needs. TPI also offers warehousing, JIT, KANBAN and other inventory control programs as customer needs require.
Economical Solutions
Competitive Pricing
TPI products are competitively priced -- backed by a knowledgeable staff who find the most economical solutions.
Versatility
TPI customers realize savings across the board. Beyond competitive pricing,the lightweight composition and versatility of EPS foam make it the most cost effective solution for a variety of industry uses.